Brooklyn Vinyl Signs
View Vinyl Sign Gallery
In the sign-making industry, vinyl is a star material for its flexibility and versatility. Regardless of your business type or organization, vinyl has a lot of style options and application methods that you can utilize.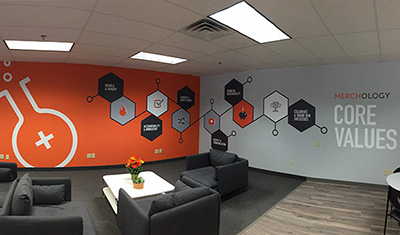 Whether you want it on your vehicle, window, wall, floor, or any other surface in your establishment, vinyl can be crafted to function at its best. The Signary, being a full-service Brooklyn, NY vinyl sign provider, offers a wide selection of vinyl types, weights, colors, and finishes. Our experts will help you choose which one is best to specifically address your unique business needs.
From attractive, informative indoor signs to durable, high-impact outdoor signs, our vinyl signage will prove useful in building your brand and inviting more customers to your business. The Signary knows exactly how to maximize your marketing opportunity with your existing assets and indoor spaces—vehicles, walls, floors, and more!
Don't worry if you're still not sure on what vinyl product to avail of. With our signage experts' help, you will have functional and creative vinyl signage that will make your establishment a better place for your customers and staff in no time.
Call The Signary at 718-473-9936 for your Free Consultation!
Promotional Vinyl Banners
Among the different vinyl products, banners are by far the most popular. You can avail of these vinyl banners in different sizes, weights, colors, and display options. The Signary provides these durable vinyl banners that you can use to display as much business information as you want or incorporate your marketing message.
Vinyl banners are most utilized for promotional purposes. They help you drive more traffic to your business by highlighting your product, services, or special events and promos. Apart from that, however, these banners are also ideal for an announcement or assisting purposes.
The Signary is composed of a professional sign-making team, ensuring that your goals will be kept in mind as we create the banner you want. Regardless of the purpose you've set for your vinyl banners, we will give them the best, high-impact design and install them in the most secure way possible.
Window Vinyl Clings & Film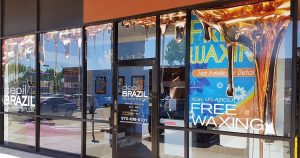 There are a lot of vinyl products that are made for windows and glass. The Signary can provide you with the most creative and durable vinyl for your window displays or for your rooms and offices that are in need of privacy.
For promotional purposes, we recommend cut vinyl elements that can be installed using static-cling adhesion of temporary sticky glue. Window displays that utilize this type of vinyl can be changed easily, making them ideal for seasonal promotions and special sales. When properly stored, you can also use them for multiple applications, making them worth the investment.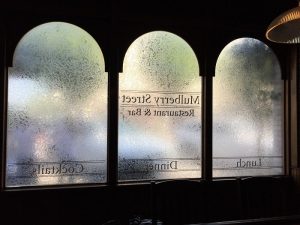 Vinyl is also widely used for privacy purposes. This is more common among service providers and restaurants. Establishments that don't have the budget or desire for permanent frosted or etched glass panes can use vinyl instead. Additionally, if you operate only in a rented space and removing or replacing the entire windows is out of the question, our vinyl services are your best bet.
Aside from being available in various styles and textures, window vinyl clings and films are also highly customizable. You can opt to print your brand message onto them or simply put your business logo to reinforce your brand in a creative and professional way.
Cut Vinyl Lettering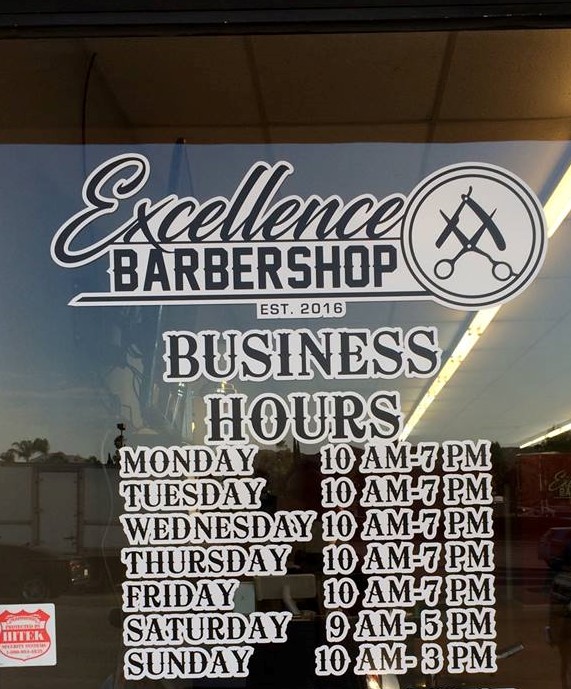 With cut vinyl lettering, you will have a low-cost tool that will provide your customers with important business information while showcasing your professionalism and building their good perception of your business.
Right at your door, you can use cut vinyl lettering to inform your customers about your operating hours, business license, and other information that will be useful for your potential customers. This is a professional way of presenting your business as a product or service provider that they can truly trust. You can even build your brand with cut vinyl letterings and graphics as well.
For an easy, cost-effective way of impressing your target market, The Signary highly suggests using cut vinyl letterings.
Wall Murals & Floor Graphics
Unlike the common notion, doors and windows aren't the only surfaces you can grace with attractive vinyl signs and graphics. Any smooth surface, from your walls to your floors, can make use of vinyl graphics and large format murals. This way, the inside of your establishment won't be dull and will further build your brand and market your products instead. Vinyl signs can even be used for wayfinding purposes if you want.
If you decide to avail yourself of our vinyl products to use on your floors, The Signary's best Brooklyn vinyl sign experts will help you choose which type, style, size, and placement will work best in your business. Whether you have wood, tile, concrete, or carpet floors, we have the exact vinyl graphics for you!
Vinyl Graphics Options
When it comes to promotional purposes, the vinyl products you can use are available in practically limitless options. You can choose among a variety of types, materials, and finishing choices. You can even choose from different colors, weights, and application methods to get the best vinyl sign to help you reach your business goals.
The Signary, being an experienced Brooklyn vinyl sign provider, knows that deciding which is best can be confusing at times. The good news is, we offer free vinyl sign consultation where we would listen to your question and ideas before giving appropriate options and product samples for you to choose from.
Among the vinyl products we offer are the following:
Regardless of your business type, size, or industry, The Signary can customize the vinyl product that best meets your needs. If at a loss on what to purchase, our vinyl sign experts will even take charge of realizing your signage dreams just from your vague concepts and business needs. Rest assured, we will have the best vinyl sign solution for you after a quick yet precise process!
Full-Service Vinyl Graphic Shop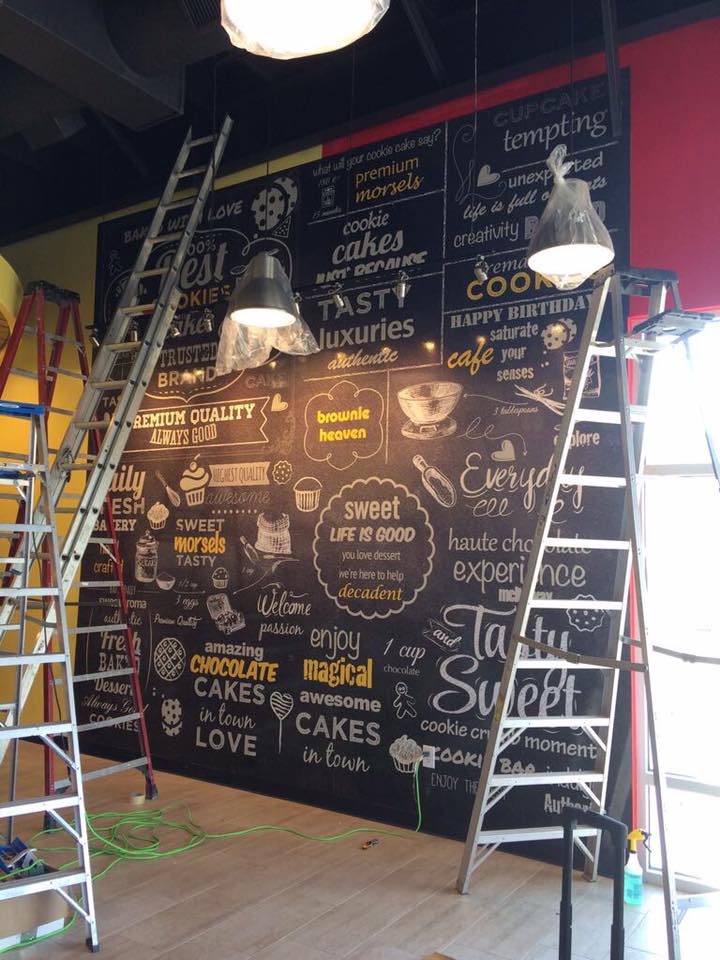 Being a full-service Brooklyn vinyl sign provider, The Signary has all the right tools, knowledge, and skills to handle the entire process of your vinyl sign project. From our free consultation to the actual installation, trust that our team will give nothing less than satisfactory service.
We will listen to your business needs and signage ideas as you go through our free vinyl sign consultation. This is where we'll base our concept for an initial signage design. All other factors, like your budget, location, and surrounding traffic, will then be considered upon the making of the entire signage plan. With your ideas and our expertise, we guarantee that you will have the best vinyl material, type, style, and design to help reach your business goals.
Our graphic designers will make sure that your final design won't deviate from your existing brand guidelines. It will, instead, reinforce your brand even more with our cohesive signage collection. As you approve the final look of your vinyl sign, our manufacturing team will then ensure the quality and precision of your actual product. Rest assured, not one of your desired changes and inclusions will be missed. The vinyl material will also last long in your certain location.
For the perfect finishing touch, The Signary offers vinyl sign installation services to guarantee an error-free application. With our professional installation team, you can ensure that your vinyl sign will attractively and securely adhere in its place with no wrinkles, bubbles, warping, or misalignment to be seen.
Free Vinyl Sign & Graphic Consultation

Whether for brand-building or promotional purposes, The Signary will provide the best vinyl sign and graphics for your business. We are dedicated to helping businesses grow, and we are confident that our durable and high-impact signage collections will do that with ease.
Get ready to increase your traffic and average ticket. Attract more customers and highlight your products and services with our premium vinyl signs and graphics today.
Call The Signary at 718-473-9936 for your Free Consultation!